In order to run a successful business and be able to grow it the right way you, you as an entrepreneur need to be as productive and efficient as you possibly can. Now we now that many times this seems like mission impossible, and you feel too tired and you lose motivation. Luckily, there are certain techniques and practices you can apply in order to keep that productivity going and help your business run smoothly.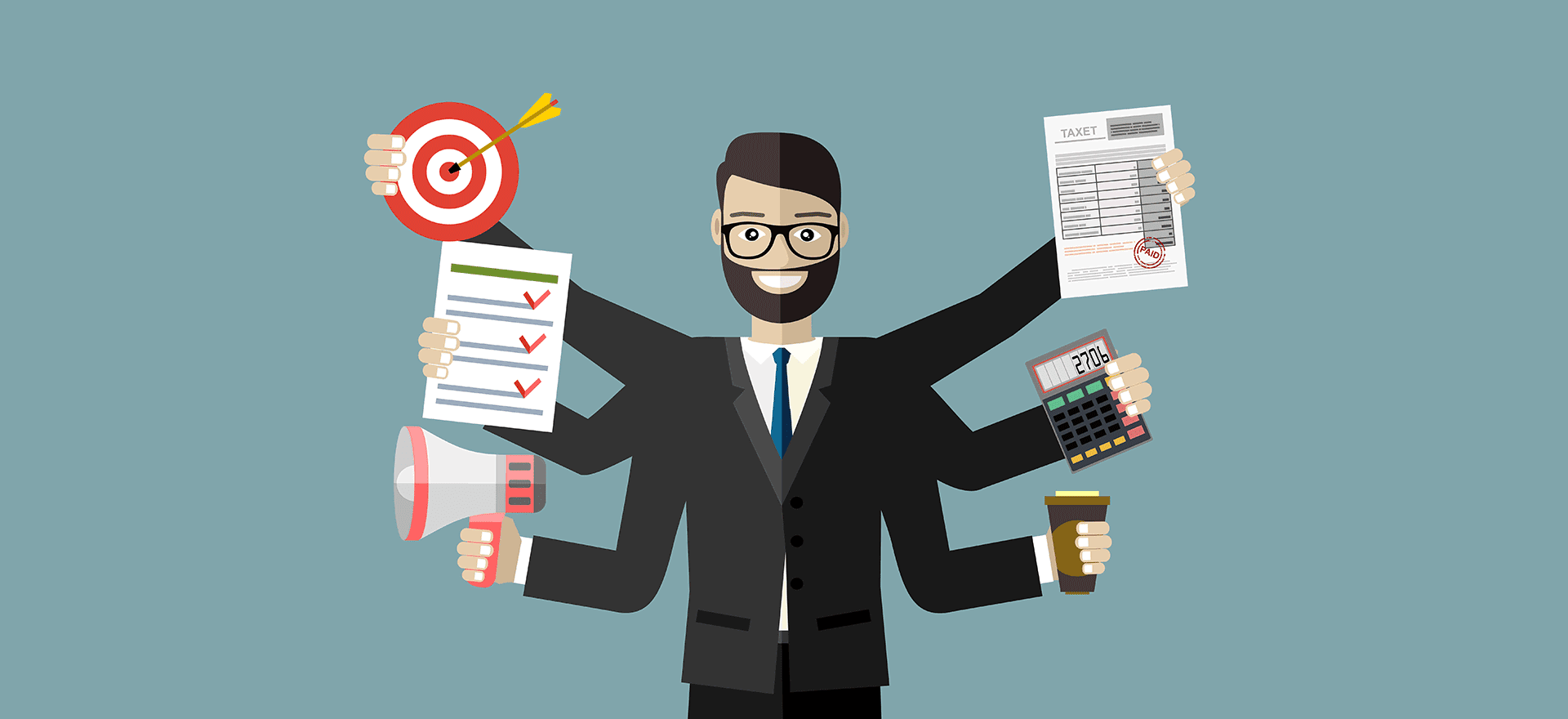 Get rid of the distractions  
We can easily get distracted at work, whether it's with additional tasks, our coworkers or simply different things happening all at once, that draws attention away from work. So the first thing is getting rid of the distractions. Clear your desk, leave only the essentials. Lock any social media apps you have on your PC or phone until the work day is over. Tell your partners and employees to post questions via emails and finally, make a clear plan of what you want to accomplish and clear times for breaks. That way you will be able to focus on tasks at hand 100% and you won't lose precious time on other less important things. This will increase your overall efficiency and at the same time get you home sooner as you will be able to finish everything on time.
Invest in the right tools
Having the right tools can significantly increase your productivity and it is important to recognize what these are and how they can speed up your work. First of all, it is all about tech, a great computer that can handle your multitasking with a bunch of open tabs, and one that won't overheat if you work for several hours straight. Next, you should consider investing in the best focus pills on the market, they will help your mind stay sharp and you will be able to achieve far better results. Finally, make sure that you get plenty of exercises, this will have a positive effect on your mind. It will help you clear it so that you can work more efficiently and come up with new ideas.
Learn how to identify the problems
This is one of the most important factors in boosting your productivity. You cannot improve if you don't know where the problems are. So doing a performance measurement might be a good idea, and not just for you, but for your entire company. A quality performance measurement can do wonders when it comes to increased efficiency and reaching those set goals. By identifying the precise issues that slow your business down, you can then focus on slowing them this efficiently increasing both your personal productivity and that of your entire company. So do the measurements, see where the problems are and do your best to come up with the most efficient solution in the shortest possible time period.
Prioritising is key
As an entrepreneur, you always have a lot on your plate, and let's face it multitasking is great but you could end up dropping the ball because you had too many in the air at one point. Learning how to prioritize can improve your efficiency significantly. That way you can finish task by task without taking a bunch of them open at the same time and trying to do a little on each one. Closing one task after another is a great feeling and it gives you additional drive so it is definitely an approach worth considering.
You are now equipped to take your work productivity to a whole new level. Just make sure you give yourself enough time to rest, otherwise, you will be in danger of burning out, which will benefit neither you nor your business.