Every new business in the online market has difficulties with making themselves known and establishing an effective online presence. The main reason is that the online market is highly competitive and oversaturated, to say the least. Not only that, but fresh businesses also have difficulties properly allocating their thin budget to strategies that will yield actionable results. Nevertheless, the primary goal of every business is to reach their target audience and capture their attention to the fullest.
The best way to achieve that goal is through creative and innovative marketing campaigns. However, marketing can oftentimes become quite costly. In addition, new businesses must compete with others that already have a good online presence, as well as a good budget to spend on marketing. That's why it's important to focus on marketing strategies that will work out best, while not taking too much out of your budget. Here are a few affordable marketing strategies for your business.
Social media
Social media platforms are the best places to build your online presence and improve awareness about your business or brand. What's more, social media puts you in direct contact with your target audience. That being said, you can focus on cost-effective social media marketing to promote your business directly to your potential customers.
Moreover, social media allows you to promote your business organically and engage in paid advertisements as well. The fact of the matter is that social media platforms are quite business-friendly, which means you'll be able to develop a marketing strategy that will not only resonate well with your target audience, but it also won't take a huge chunk out of your budget.
Communicate with your audience
Having a two-way communication with your audience is very important. That way, you're not just building more personal relationships with them, but you're also learning more about their preferences, needs and expectations. The more you understand your customers, the better marketing campaigns you'll be able to develop.
Also, you won't have to spend too much time and resources on testing different strategies, in order to identify what works out best. That's why customer feedback is invaluable to any business. For instance, you can offer customers to participate in paid surveys. That way, you'll get honest feedback from your audience, while giving them something valuable in return.
Search engine optimization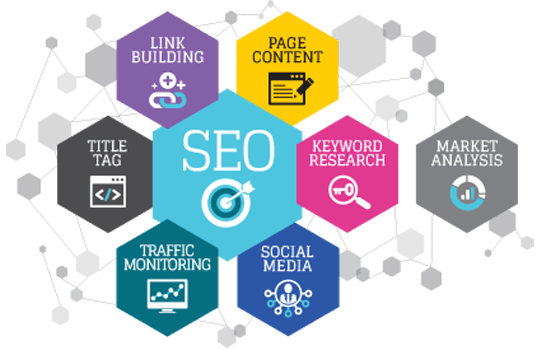 Search engine optimization (SEO) is a cost-effective marketing strategy that both helps improve your online visibility, and helps you gain more authority and trustworthiness. The way it works is that it helps your website rank well with search engines and appear on the first page of search results.
This will make your business more accessible to your audience and also easily findable. SEO activities, such as link building and guest posting, can improve your ranking, while also promoting your website as relevant and valuable source for your customers. Moreover, SEO can help out greatly with your content marketing and content distribution across various marketing channels.
Email marketing
Email marketing is still one of the most effective and most affordable marketing strategies. Additionaly, email marketing has one of the best return on investments. In fact, for every $1 spent on email marketing, you get around $3.8 in return. The best thing about email marketing is that it allows you to capture leads and nurture them carefully throughout your entire marketing funnel.
You can also introduce personalization and customization to email newsletters, in order to help convert leads into customers and convince them to make purchases. What's more, emails are still welcomed by online consumers. As a matter of fact, 91% of adults in the U.S. like getting email newsletters from the brands they do business with. Also, 72% of online consumers prefer receiving custom offers from brands via email rather than via social media
For businesses that operate online, it's all about effective marketing strategies that will attract customers, while not putting too much strain on their budget. Gaining competitive advantage and winning the hearts and minds of your audience doesn't have to be expensive. All you have to do is find an affordable marketing strategy that will work out the best for your business.